Many thanks to...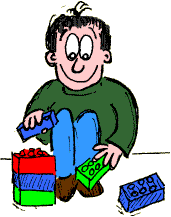 Paul Cockcroft, Mark Warner, Leon Cych, Ginny Dorrington, Robyn Thorman, Kim Pitchford (Randle), Ann Elwood, Alison Read, D Benton, Charlotte Bower, Rory Maclean, Hilary Minor, Mark Laird, Martyn Steel, Suzie Wilson, Sheila Daly, Marion Pratt, Mike Winkle, John Bellhouse, Tony Wilson, Jacquie Long, John Taylor, Barbara Vickery, Kelly Swift, Ian Mason, Jacqui Webber-Gant, Abigail Greig, Kate Galloway, Linda Tooth, Timothy Holt, Kathleen Bonds, Barbara Saleh, Esther Watt, Heather Cunningham, Andrea German, Dughall McCormick, Lynn Edwards, Helen Lundy, Christine Kirton, Richard Briar, Linda Clarke, Ceri Shahrokhshahi, Carol Bloomfield, Graeme Smith, Sam Fortune, C Evans, Kevin Strudwick, John Newton, Nadine Turner, Sarah Carr, Stella Cox, Sheila Black, Gareth Rossiter, Pauline Cook, Adrian Chorlton, Ruth Everingham, Carol Crocker, Carole Pointer, Kath Budd, Robert Drummond, Sash Hamidi, Karen Smith, Liz Charlton, Alun Stephens, Gill O'Neill, Grant Whitaker, Sheena Florey, Lorraine Bastone, Jill McDoughall, Deborah Cadman, Melanie Cutler, Louise Wilson, Christine Stone, Karen Morris, Adrian Irons, Susan Aucoin, Helen Brougham, Julia How, Mark Anderson, Jon Don-Duncan, Dorothy Wood, Val Minnis, Anne Leonard, Liz Birss, Clare Harrison, Suzanne Greening, Maria Skouroumounis, Bill Clarke, Tracey West (Healy), Donna Hendry, Dawn Hutchinson, David Harris, Chris Benson, Jan Dillon, Emma Norris, HP, Diarmid Harris, Tim Jennings, Craig Stevens, Tracy Chopping, Katherine Dobbie (Jardine), Trish Ryding, Frances Hame, Mark Lacey, Kevin Kerr, Naomi Anderson, Pam Mackey, Richard Kentish, Sarah McAllister, Sarah Warboys, Sean McCarthy, M Chesters, Jackie Launders, Jenny Morrell, Joanne Gates, Katie Fender, Kirsty Waugh, Paul Neaves, Jessica Hill, Kate Wood, Claire Fitzsimons, Clare Herring, Ceri Braybrook, Dawn Hooley, Joy Clark, Gill Hardiker, Emma Lock, Alan Ross, Jane Smith, Josie Hodges, Nicola Weston, Kati Ragweed, Laurence Chapman, Katie Barnes, Jenny Russell, Noel Lavin, Toby & Louise Clark, Paul Armitstead, Chrissy DeGruchy, Lisette Baker, Richard Summerfield, Adelle Hustler, Carol Ormrod, Catherine Mitri, Joanna Karatas, Joanne Orgill, Lynne Edwards,Christine Cowlard, Martin Walsh, Helen Magner, Eluned Fenton, Jenny Sloyan, Jo Pambakian and Rhian Prosser, Nikki Williamson, Larissa Hughes, Kerry Eady, Kathryn Wyatt, Jo Garton, Tony Cuthbert, Victoria Jackman, Sue Woods, Suzanne Currie, Anna Mongan, Sarah Gussman, Dave Morris, Simon Evans, James Ayton, Lisa Dillon, John Wakefield, Philippa Bragg, James Almond, Anita Naylor, Damian Pye, Karen Kinsley, Xanthe Burchill, Karen Oakley, Clare Clarke, Andrew Baron, Helen Barlow, Kim Bishop, Kristen Ofeciar, Steve Howie, Cleo Waldock, Sally Benwell, Andrea Parry, Andy Bowman, Mike Gunning, Simon Howard, Mandy Smith, Catherine Thomson, Chris O'Donnell, Jane Lester, Clare Shomark, Diana Reynolds, Gin Corver, Chris Reene, O.L. Turner, Janet Kinnane, Karen Blackwell, Dawn Terry, Jo Gouker, Michele Zylstra, Sakib Shaikh, Sian Davies, Sara Dibben, Doug Stitcher, Helen Barrett, Sharon Barker, Michelle Haskew, Roy Gaskell, Jean Simpson (Laughton), Clare McGeary, James Luxton, Rachel Wales, Clare Shoemark, James Munt, Paula Hooper, Rachael Ballard, Liz Greenwood, Sunita Sharma, Jane Abdennadher, Mrs G Gaynor, Derika House, Jo Matthews, Emma Gibson, Christine Sparke, Mary Flynn, Peter Wood, Tessa Smith, Tamsin Hall, Katy Mac, Becky Cecconi, Peter Dunbar, Jo sheeran, Kathy Booth, Sean McGrath, Deborah Anderson, Roy Chambers, Hamish Hobkinson, Paula Whysall, Helen Fuller, Katie Wiseman, Rosie Hammond, Amanda Coult, SJ Abel, Jane Le Grice, Wendy Carter, Arthur Daley, Janet Holyoak, Ruth Bull, Sarah Hobson, Barbara Grayson, Sue Watson, Sarah Doran, Leanne Sawle, Mandy Smith, Sue Samuel, Anne Thomas, Keynotes Education, Angela Sargeant, Stephen Norwood, Mark Stallwood, Lesley Brothwood, Lorna Webb, Carol Rashleigh, Sarah Leaman, Pat MacCowan, Marie Knight, Sherry McCoy, Alice Morton, Josie Bell, Andrew Clarke, Jacqueline Boyd, Julian Budden, Sarah Mitchinson, Lynne Woods, Andy Maloney, Deborah Anderson, Brian Thomas, David Atkinson, Dan Cooper, Dave Hollett, Marilyn Edwards, Mark Weddell, Louise Felthouse, Mike Woodside, Jane Dovey, Cathy Genovese, Mark Lloyd, Isabel Kruk, Sarah Buckley-Hall, N Burrows, Gill Evans, Sue Hodson, Simeon Mills, Claire Smith, Suzanne Lee, Elizabeth Chalk, Eddie Huntington, Andy Rhodes, Dan Bunker, Kevin Palmer, Ruth Hetherington, David Guest, Steve Manley, David Weston, Calire Gaskell, Simon Botten, Sarah Scott, Darren Baker, Jane Davison, Samantha Norling, Ceri Ward, Bruce Ollerenshaw, Sue McMaster, Elizabeth Garner, Graham Chappell, Cara Hayman, Mary Ross, Yvonne Fisher, Karen Birchenall, Janine Rushton, Alastair Mitchell-Baker, Amy Hedges, Emily Coombs, Phillip Renyard, Zeena Shetty, Louise Jaudzemis, Sue Sende, Michael Spencer, Rachel Wood, Veronica Thomas, S. Leslie, Sarah Elwood, Steve Edge, Emma Scott, Margaret McMullin, Ivan Lister, Lisa Demunnick, Craig Moffatt, Jennifer Dissy, Stephanie Howdle, Zoe Lowe, Sue Sharpe, Tracy Long, Fifo Martin, Wendy James, Jeremy Pritchatt, Jackie Chidwick, Clare Nice, Adrian Pembleton, Rob Clarke, Dom Murphy, Debra Riding, Sarah Wilkinson, Sean Cornish, Christine Braund, Janine Murphy, Rachael Durneen, Richard Brown, Anne Palmer, Barbara Whitaker, Mel Jacobs, Alex Wilkinson, Stephen Baillie, George Finnie, Dave Wallace, Denise Gregory, Susan Frearson, John Davison, Susan Harris, Jane Whaley, Sue Vaughan, Lisa Nicholson, Joanne Robson, Helen Turner, Rachel Shutler, Andy Seddon, Monica McQueen, Gerard Fitzpatrick, Jane Rawlinson, Joanne Smith, Nick Murrin, Jane Atkin, Debbie Cross, Sam Fitzpatrick, Sophie Ettling, Emma Triffitt, Jenny McAuley, Alan Bartlett, Ellie Grunewald, Theresa Charles, Angela Searle, Krisi Dover, Laura Hornton, Debbie Jones, Jacky Kennington, Tina Godden, Julie Scherer, Karen Broad, Sarah Shardlow, Sharon Soper, Nigel Watson, Janelle Cassar, Clare Withey, Liz Spray, Veronica Thomas, Louisa Ayling, Jo Szyndler, Sharon Robinson, Gilbert Ivens, Charlotte Mills, Sharon Mason, Lorna Austins, Nicola Cahill, Jo Davison, Andrea Thatcher, Monica Jackson, Emma Allonby, Philip Martin, Simon Ward, Sara Kaye, Andrew Collett, Sonia Biggs, Ann Turner, Annabel Bennett, Bindya Nakeshree, Zainab Syed, Sam Laurie, Jo Foster, Kathryn Dennis, D. Thyssen, L. Stephenson, Caroline Hague, Rachel Ingham, Fiona Manning, Susanne Beck, Dean Smart, Alan Parkes, Cibele Taylor, Elin Vaughan Hughes, Emma Smales, Vanessa Hersee, Sarah Henry, Royal Society of Chemists, Lousie Crichton, Paula Haley, Marilyn Dean, Jo Willett, CK, Frank Westall, Carl W. Wood, Mr Piercy, Barbara Otto, Janet Tideswell, Julie Barton, Matthew Marshall, Chris Rickard, Maeve Hird, Valerie Ryan, Martin Butler, Jennifer Keating, Helen Morley, Rebecca Joyce (Smith), Jan Sloan, Julia Walker, Leah Wright, Sadia Sutton, Lindsay Carmichael, Caroline McFadyen, Lesley Rigelsford, Sam Baxter, Julie Osgerby, Jacqueline Lewis, Lynn Medland, Alison Latham, Eddie Davison, Debbie Edwards, Jon Spy, Lee Wilson, Lucy Morris, Hayley Roberts, Kerry Rodger, Jo Lindon, Annie Mills, Wendy Richardson, Janice Jenkins, Katrina Cole, Jenny Thompson, Georgina Culley, Becky Sprigg, Abdullah Husain, Kate Jackson, Mike Watson, Chris-Kemp Hall, Julia Wignall, Lynne, Jenny Field, Helen Speake, Louise Hancox. Sarah Cooling, Paul Rigby, Ann Rose, Helen Phillips, Steve Rajer, Alison Timbey, Kate Lewin, Richard Hough, Liz Adams, Liz Hazeldon, Lynne Hardwidge, Helen Brougham-Davis, Carly Butler, James Snowden, Gillian Ashton, Kathy Ashford, Val Shield, Fiona Thomson, Christelle Bernard, Lorna Kimberley, Peter Singh Randhawa, Dorothy Hullah, Adam French, Becky Cowell, Candy Adler, Claire Lindop, Christine Marshall, Deborah Day, Tom Foster, Judith Nash, Charlotte Wilkie, Samantha White, Stephen Wilkinson, Nieves Soria, Hazel Allingham, Sonya Leighton (Hull), Julie Crooks, Julie Lodge, Stephen Peter Jones, Helen Bell, Ann Cook, Sherrell Brotherton, Keith Hooks, E Brown, Lou Kite, Llinos Sartori, Janet Wood, Ann Dean, Chris Kirwan, Simon Bourne, Sandra Woad, Lisa McCullagh, Craig Arbuckle, Julie Pout, Laura Smith, Louise Cosby, Diane Reggett, Phil Abbott, Dawn Ramage, Mark A, Steven Peter Jones, Faye Lunt, Sam Smith, Cathy Hughes, Chris Cawood, Craig Latham, James McConnell, Emma Bentham, Anne Guest, 'torano', Claire Williams, Liz Hazelden, Sonia Byrne, Barbara Cheded, Jae Edwards, Sarah Young, Cynthia Jasper, Mary MacLeod, Emma Murray, Julie Hopkins, Carol Daley, Yvonne Jamison, Frauke Ander, Tracy Brunning, Vanessa Hall, Decie Roberts, Andy Clarke, Lorna Mock, Richard Whitla, Helen Broadbent, Paul Neeves, Vicky Clarke, Lois Rocke, Claire Coyne, Jo Taylor, Karen Scott, Emily Collins, Chez Owen, Nora Zine, Claire Gribble, Elizabeth Merchant, Cindy Shanks (Silvester), Veronica Kaneti, Sandra Bigley, Karen, Ryan Garnsworthy, Mark Ford, Maureen Goodall, Elaine Smith, John Houston, Andre Davies, Laura Feeney, Kathryn Pearson, GemH, Jo Price, Lynne Outhwaite, Jonathan Cooper, Amber Phillips, Sarah Dickens, Sharon Tarr, Miranda Mumford, Celia Moore, Gareth Rein, Donna Weeks, Kathryn Norton, Christopher Coates, Julie Wiskow, Andrew Murphy, Sarah Borg, Laura Mereseger, Jan Mabson, Emily King, Sharon Oliver, Judith Brayshaw, Natalie Crawford, Sharen Phillips, Zoe Mayston, Becca, Clare Oliver, Renate, Jan Leeder, Kate Hazel, A. Canning, Katie Teichman, James Royal, Jennifer Gibbs, Shaun Nicholls, Rachael Wilkie, Sharon Sweeney, Samantha Scott, Victoria Allen, Lauren Hately, Angharad Thomas, Steve Kersys, Lisa Heap, Kerry Parsons, Heather Slater, Simon Daw, Jo Kaye, Sue Rickards, Richard Chipchase, Lucy Rotherham, Roz Adie, Jenny Radford, Stephen Harrison, Louise Johnston, Hannah Blackledge, Jeremy Harris, Geoff Derry, Marley Caseiro, Bev Newman, Joanne Nalton, Gareth Monk, Adam Crewe, Nicola Kilgour, Row Martin, Fred Daynes, Anne-Marie Worrall, Hannah Lewis, Debby Michael, Sue Chapman, Vickie Rock, Iain Harvey, Sarah Carpenter, Charlotte McPherson, Alet Swanepoel, Claire Walsh, Jo Davidson, Sarah Wiggins, Jenny Cotton, Lisa McIlwaine, Suzanne Doyly, Leo McCloskey, Mark Dolphin, Sabreen Chaudhari, Carol Dawson, Tony Chapman, Steven Moore, Faye Heming, Jonathan Davies, Helen Ferguson, Vicky Frampton, Munira Gheewala, Gaynor Hart, Owen Tromans, Angela Bently, Nisha Sehgal, Brigette Nelson, Adam Jewkes, Jon Evans, Toni Boucher, Antoinette Payne, Shazia Hussain, Emy Gauvrit, Rhoda Holmes, Louise Illien, Claire Beaumont, Natasha Brown, Nikki Mahadevan, Joanna Baran, Mark Davies, Jennie Roberts, Tracy Watson, Jenny Tanner, Caroline Mounter, Gemma Jackson, Mike Ball, Laura Mann, Gateway Primary School, Karen Ambrose, Kathryn Watson, Tracey Fisher, Carole Buscombe, Katie Jump, Jon Board, Alison Brace, Chris Corbett, June Mayhead, Chris Roche, Martin Towse, Debbie Alderson, Caroline Marlow, Margaret Carr, Jenny Webb, Suzanne McGhee, Linda Boyd, Alistair Malcolm, Judith Tucker, Liz Bunting, Caroline Molotnikoff, Kirsty Router, Laura Jones, Jamie Hall, Hazel James, Rebecca Fox, Marie Mulholland, Diana Tunniclif, Lynn Fletcher, Naomi Hess, Karen White, Jim Usher, Angela Mance, Jo McDonagh, Katherine Gronert, Peter Meakin, Palmz, Jenifer Donnelly, Jane Russell-Smith, Heather Rigley, Jayne Reeder, Danny Kreft, Amanda Johnston, Gina Rowlands, Kelly Hare, Teresa Godbey, Annmarie McIlroy, Anne-Marie Clark, Lyndsey Davies, Sarah Hume, Melissa Phyall, Rona Dixon, Chris Mayoh, Delyth Jones, GFP, L Proctor, TA Browning, Karen Millard, Karen McVea, Louise Fowles, Sarah Tidman, Nick Beattie, Joyce Masse´, Ursula M. Campbell, Sandra Miller, Phoebe Dunstan, Paula Stomer, Lisa Stephens, Naomi Hanlon, Ashlea Taylor Iain Rayner, Wendy Figueira, Kate Francis, Clare Willis, Laura Heaton, Joanne Pooley, Helen Elgar, Jane IBE, Catherine Russell, Lisa Mary McNamee, Kirsty Davies, Anne Davis, Jo Bushell, Sally Tovey, Rebecca Evans, Sam Alley, Nick Perry, Paul Smith, Catherine Growder, Carol Newton, Isabel Reid, Jarrod Finn, Heather Temoshawsky, Samantha Seedhouse, Fiona Davis, Claire Patterson, Diane Marshall, Jen Lee, Julie Hackett, Gary Pykitt, Lyndsey Allen, Serena Lindsay, Flora Peden Smith, Year 6 Ashleigh Primary School, Rhian Bond, Bethany Cooper, Lynda Spencer, Richard Sharp, Jan Oakland, Samantha, Jane Hallman, David Vellani, Lorraine Jex, Tabassum Walele, Martine Laidler, Rhys Bebb, Emma Holliday, Kieran Hancock, Rosie Dowler, Julie Steele, Yvonne Anderson, Cara Lynch, Claire Barnes, Robert Elcombe, Hazel Brooks, Mike Fleetham, Steve Mendes, Lisa Jennings, Tony Harvell, Urmila Valand, Julia Ebden, Helen Ansell, Matt Evans, Loucy Georgiou, Tabitha Mellor, Hannah Whittaker, Lisa Sheridan, Kate Warner, Tessa Stevenson, Sonja Weed, James Starbuck, Louise Macdonald, Alan J Currie, Gary Thornton, Lyndsay Hackett, Roxanne Anderson, Richard Bunce, Michelle, Martin Evans, Julia Sutton, Tony Woodhouse, Cathy Drage, Lynsey Hall, Janet Goswell, EdgarandEllen.com, Philippa Payne, Scott Haxton, Nicola McCrum, Nanda Spinielli, Jonathan Powell, Fiona Molaro, Jennifer Philbin, Auveen Twomey, Jolyon Roberts, Kathryn Riley, Rob Smith, Sarah Stuart, Pat Barnett, Claire Robinson, Cat Chambers, Dennis Jolley, Andrew Shakesby, Linda Westlake, Stewart J Davies, Matt Lovegrove, Linda Hawker, Sue Martin, Rosie Iribas, Hafeezud Din, James Batterham, Mike Taylor, Tracy Holmes, Rachel Rosa, Mark H Turney, Nooshin Behbad, Heather Collins, Andy Edwards, Katherine Rayner, Joseph O'Farrell, Marie Dobbin, Peter Banthorpe, Michelle Stone, Shaun Kelliher, Julie Barrow, Nicola Hill, Catherine Lee, Tracey Donkin, Katie Somerville, Tim Turner, Anne Davies, Joanne Penelrick, Jenny Symmons, Jennifer Lee, April Hughes, Mark Uttley, Rachel Greshon, Colette Rennie, Mark Richardson, Roop Brar, Anne Sweeney, Jane Lloyd, Katherine Whipp, Sallyann Applegarth, Shazia Yasir, Katie Smith, Liz Howes, Miranda Norris, Kieron Norris, Shelley Parsons, Sarah, Julie Mollett, Jan Todd, Lynsey Stott, Philomena Shotton, Lynn Jones, Joanne Gordon, Katey Pearce, Hajera Begum, Michelle Rundle, Gaby Scott (Organ), Lucy Rothera, Jonathan Wain, Clair Hughes, Molly Young, Ashley Stamforth, Michelle Carter, Judy Holder, Steph Gilchrist, James Maloney, Caroline Greenall, Vicky Bing, Kereth Harris, Frances Pitchford, Andrew Ross, Lindsay Robson, Caroline Whittington, Claire Mackay, Jon Fordham, Gemma Briscoe, Cath Smith / Deafsign.com, Olivia Ridout, Rachel Jones, Kat Holmes, Fiona Bell, Yaron Overeem, Lorraine Leivers, Eve Scott, Lucy Gledhill, Alex Nicholson, Maisy Salsbury, Gemma Thomas, Ashley Staniforth, Jo Paton, Elizabeth Wells, Adele Blarney, Liam Buckley, Jenny Rolnick, Paul Byrnes, Louise Whitby, Julie Stead, Donna Bradley, Gary Goodfellow, Sue Barry, Wendy Irvine, Hayley Everest, Iffat Sardharwalla, Sarah Moody, Angela Blackwell, Jo Shoman, Susi Simkins, Alison Tyler, Maxine Clarke, Ian Dyde, David Hawkins, Christine Carruthers, Jennie Cornfield, Emma Warrener, Christee Dalzell, Roy Finney, Louise Hunter, Sheila Calder, Marie Shortland, Helen Chase, Linda McCormick, Angela Scrivens, Dawn Buxton, Ann Crook, Kate Hanna, Kylie Rowley, Noeleen Adams, Ed Carr, Jessica Swann, Liz Parsons, Kelly Smeeton, Jane Syms, Ruth Watson, Sarah Addicott, Becky Goad, Beccy Fox, Anne Purdy, Karen Barnett, David Aston, Georgina Burtenshaw, Jennie Leeper, Jane Ashley, Jemma Barrass (Holden), Lizanne Franklin, Andrew Carruthers, Clair Moult, Gillian Watson, Rachel Gilmour, Jade Robson, Gillian West, Leila Danesh, Lorraine Critchley, Chris Hodgson, Tracey Short, Marilyn Shaw, Hermione Ruck Keene, Vicki Foy, Neale Evison, Louise Pickering, Steve Peters, Paula McIlmoyle, Julie Outtryear, Amy Sheppard, Richard Queripel, Helen Doveston (Hardwick), Amy Flannery, Emma Tunbridge, Nicky Cannings, Joanne Fairclough, Oakleigh Welply, Max Livesey, Beverley McDowell, Gwyn Morgan, Zoe Hourigan, Giselle Moore, Mel Heale, Emma Ede, Kim Bird, Glynis Hood, Chris Fairbairn, Susan D'Arcy, Alison Mott, Kate Major, Mary Petley, Claire Allen, Aimi Sawyer, Richard Tunnadine, Alma Davies, Jenny Mills, Lara J Brown, Sally McCourt, Emma Raft, Leanne Todd (Nellis), Simon King, Emma Foster, Martin Kyle, Campbell Airlie, Anthony Ménard, Erika Cross, Kathy Bagley, C Williams, K Preen, Ann Turtle, Charlotte Swift, Tim Cullen, Matthew Sephton, Helen Ede, Norma Tregoning, Janette Dunderdale, Jemma Leach, Faiza Beg, Jane Myerscough, Clare Coyle, Dominic Colley, Carol Wright, Peter Flynn, Chris Duffy, Lisa Dives, Christian Park, Abigail Webber, Hannah Parsons, Jane Graham, Reuven Proenca, Claire Walker, Natalie Dowse, Jim Blakely, Shermane Okorodudu, Sue Leaper, Chris Mabley, Siobhan Hurst, Chris Lockwood, Louise Crichton, Nicola Middleton, Lea Selzer, Charlotte Craig, Laura Harrison, Francesva Garsed-Bennet, Jared Eccles, Lydia Robards, Anne Mills, C.J. Turnball, Kelly Akrill, Sara Wilkes, Di Grantham, Gaynor, Kat Hester, Alison Day, Fiona Waring, K Jaworski (Leeds), Victoria Stockums, Helen Chapman, Lorraine Davidson, Taras Kaminskyj, Tina Wilson, Jess Bingham, Janice Wade, Anne Hughes, Connor Turnbull, Vicki Partidge, Anita Sharif, Fiona Parkin, Sue Ainscough, Matt Shaw, Caroline Shacklady, Amy Williams, Francesca Garnett, Paul Trotman, Rani Dhaliwal, Judith Fryer, Sarah Chant, Trudy Parkin, Trudy Noble, Bill McBeard, Nikki Clarke, Vicki Oliver, Penny Hartley, Edward Bailey, Emma Thorpe, Sharon Gallagher, Louise Ward, Denise Phillips, Liz Smith, Sadie-Marie Cook, Lynne Brennan, Max Smith, Louise Brealey, Liz Moss, Suzanne Edwards, Kirsty Doherty, Amanda Parton, Rich Robinson, Lynne Dearlove, Stuart Arlow, Claire Wright, Polly Marshall, Stephanie Fell, James Hughes, Caroline Walter, Clodagh McDermot, Kevin Doherty, Ian Murphy, Joanne Sharp, Clare Orchiston, S D Jones, Andy Holmes, Rachel Baker, Elna Strydom, Rebecca Garner, Tracey Whitcher, Sarah Spook, Fiona Robertson, Dana Sujecki, Katie Wade, Emily Haggath, Alison Harriman, Angie Gore, Sharon Duke, Rhiannon, Ian Addison, Nick Rice, Teresa Castillejo, Carole Welch, Emma Graham, Kate Buckley, Kate Edwards, Eimear Grannell, Linda Shorrocks, Sarah Grundy, Linda Wall, Liz O'Dell, Saadia Kayani, Sue Hankins, Dom Prendergast, Helen Clifford, James Hopkins, Janet Ingle, Louise Huchinson, Sarah Pascall, Rhian Thomas, Sally Roberts, Natasha Wood, Janie Wermter, Jo Ireland, Louise Hutchinson, Imelda Eaves, Stacey Buckby (Hall), Richard Sewell, Pam Ingleby, Debbie Jackson, Rob Tipton, Sarah Pascall, Vicky Dowding, Craig Williams, Gill Foan, Pam Greenhouse, Charley Maitland, Nicola Tagg, Nicola Smith, Diane Hand, Joanna Green, Jo Martin, Liz Borrill, Andy Brooke, Steve Abey, Amani El-Alawneh, Malcolm Swannell, Kath Huggett, Sharon Fuller, Sarah Axtell, Laura Welsh, Jocelyn Hook, Graeme Lucas, Mark Milne, Nicky O'Keefe, Val Collier, Daniel Nelson, Anne-Marie Thoreau, Ben Waldram, Paula Daniel, Victoria o'Neill, Suzanne Byrne-Croft, Helen Tanner, Amy Walshe, Dan Hall, Rebecca Shields, Jonathan Pearce, Vicky Boocock, Amelia Oldham, Jean Chalmers, Rob Dorey, James Bailey, Clare Hughes, Chris McDonald, Laura Green, Gemma Finbow, Rhi Randall, Fiona Venus, Katy Lawrence, Linda Skinner, Liz Chadwick, David Robinson, Karen Holt, Joanna Perry, Jacky Quinn, Dave Clayton, Anna Legood & Helen Culley, Cyn Leggat, Louisa Williams, Jenny Earl, Sarah Boulton, Joanne Worsnop, Jo Riglar, Janet Robinson, Shirlie Gregg, Caroline Barriball, Sian Carr, Pippa de Fraine, Nina Hobden, Vanessa Bell, Paul Rushfirth, Lucy Attridge, Rachel Wilkins, Alice Jones, Vicki Partidge, Lia Hunter, Kathryn Cox, Jo Powell, Laura Murias, Lisa Tregellas, Kath White, Diane Gant, Shazana Ali, Catherine Gough, Eve Rodden, Andrea Harrison, Lisa Chaffer, Rachel Ditcher, Donna Whiteley, Alice Macdonald, Whitehall Infant School, Val Smith, Rebecca Denyer, Tony Wheat, Caren Dickinson, Valentina Buzeta, Karen O'Hare, Dawn Hooper, Laura Christmas, Helen Nuttall, Jacqui Joyce, Sally Mumby, Roynon, Leah Johnston, Elaine Wassell, Joan Light, David Arthur, Karen Tredwell, Anne Hayton, Lynn Seaton, Kirsty Johnson, Emily Corble, Aisling Feeney, Claire Storm, Chloé Goodwin, Leanne Drummond, Ali McNamara, Nick Scott, Jen deGeorgio, Josh Cardale, Sandra Atkins, Rebecca Barford, Rhian Shellard, Neil Long, Casey Smith, Hayley Shortt, Danielle Killick, Cathy Tlili, Melanie Braithwaite, Sara Daly, Emma Bevington, Sonia Kendal, Dhipa Begum, Allen McCarthy, Nicola Holman, Christine Perry, Afshan Hassan, Julie Cruikshank, Vanessa Campbell, Linda Hall, Paul Cogan, Clare Williams, Leanne Bedford, Daniel Luck, Natalie Johnson, Stuart Harris, Lisa Dives, Angela Nicholl, Lindsay Evans, Bindiya Bhudia, LT, Tommy, Lindsey Harrison, Emily Maskell, John Croxton, David Masters, Fiona Turner, Lara Jane, Megan Lightup, Emily Bents, Gillian Dow, Sara Jones, Nicola Edwards, Janet Jones, Cheryl Meyrick, Suzanne Knutt, I Sproxton, Sarah Battersby, Rabia Rashid, Jennifer Till, Ruth Simpkin, Gillian Miller, Emma Farrow, Nathalie Saffrey, Tom Watt, Najia Chowdhury, Paula Gilhooly, Peter Flanagan, L Stonier, Philippa Mitchell, Anne Richard, Julie Goodchild, Reuben McIntyre, Dorianne Spagnol, Anna Hayes, Bethan Dalton, Toria Campbell, Peter Smith, Julie Castlo, Tamara Hunt, Sandra Irons, Ali Brown, John W. Bull, Sian Douglas, Alison Barr, Lisa Dunn, Kate Hind, Chris Skeats, Hayley Gorrod, Verity Vickes, Deanna Norman, Brenda Peters, Juana Craig, Sarah Parry, Claire Tyson, Faheema Seedat, Sue Abel, Lisa Cope, Gemma Peck, Steve Birchall, Martyn Hewitt, Mathew J. O'Leary, Emma Hind, Rose Kirkwood, Rachel Bowron, Ceri Curtis, Leanne Marshall, Suki Rehal, Jane Chapman, Kelly Canty, Odessa Stephenson, Cameron Mann, Judith Owens, Dominic Munden, Mark Harrison, Heidi Powell, Rebecca Nelson, Susan Clark, Joanne Martin, Shazia Naguthney, Jinder Singh, Annette Arthur, Julian Goldsmith, J. Adams, Candice Hambridge, Sue Mercer, Melanie Osborne, Steve Coyle, Paul Williams, Alison Evans, Jonathan White, Claire Lowery, Becky Baynham, Rhian Jones, Catherine Leyow, Sandra Jennings, Antonella Molinelli Esposito, Hayley Williams, Katie Ward, B. Gove, Eleanor Dixon, Belinda Piercy, Sally Barker, Richie, J. Woolry, Jo Mathews, Fidelia Nimmons, June Boden & Cliff Chetta, New Park Primary, Adele Townson, A McGoverin, Laurie Hilton, Ros Mollard, Becca Waldron, Claire Garbett, Lisa Carrie, Vicky Thomas, Iona Edwards, Charlotte Dixon, Sharon Agius, Amy Mears, Cathryn Jones, Mairead Tyreman, Amy Wilson, Laura Brooks, Kate Jennings, Claire Miller, Simon Timson, Anna Huntington, Liz Keylock, Joanna Cross, Andy Bradley, Faye Bertham, Maisha Stalker, Jess Ludlam, Natalie Eyles, Shonagh Key, Jill Morris, Ruth Kidd, Adam Scott Wilson, Roz Meredith, Caroline Robinson, Jo Talbot, Kath Parkin, Kylie Begg, Shaun Gosney, Amy Cooke-Hodgson, Catherine Mabbett, Louise Kidd, Alex Gill, Peter Barnett, Alan Summers, Carla Desmond, Shirley Parkhill, Kathy Leah, Emer Peters, Alexandra Murray, Katherin Weeks, Kate Cobb, Jeni Ellman, Sally Merson, Kathy Nutter, Karen George, Deborah A. Wilson, Kimberley Richards, Richard Williams, Sandra Lerman, Sue Andrews, Kate Delauney, Janet Bell, Natalie Sollis, Catherine Tinkler, Vanessa Conolly, Liz Wilcock, Beckie McGilvray, Marc Walding, Gareth Townley, Paul Corton, Marcus Williams, Tracey Jones, Claire Gibson, Anna Trowell, Lou Tallis, David Peynado, Fiona Taylor, Si Lynch, Emma Rudkin, Lucinda Smith, Tom Lewis, Marthese Micalef, Benjamin Greaves, Sarah Mountford, Karin Baker, Vicky Armstrong, Katharine Wilkinson, Allison Baker, Claire Jones, Sharon Richard, Helen Painter, Sarah Melbourne, L Eagleson, Cathy Richards, Julie Hignett, Amy Hodgson, Mathew William Povey, David Wells, Sarah Swarbrick, Caroline Bailey, Nicole Anand, Chris Clarke, Lisa Crook, Zoe Kinnersley, Katie Kentish, Heidi Stancliffe, Theresa A Elvin, Mrs Bangee, Dawn Phelps, Rachel Barker, Sarah Rose, Sue Olson, Ceryn Morgan, Tracey Sexton, Bob Smith, Dida Burrell, Pat McMen, Vikki Harris, Liz Brown, Felecia Rose, Katy Smith, Chris Burgin, Tanja Barwell, Emma Hepher, Chris Williams, Becky Cheshire, Laura McMahon, Lucy Noakes, Mark Wilson, Kim Melville-Smith, Rob Pirrie, Helen Stanistreet, Rachel Tizzard, Rob Burton, SJP, Pat Coverdale, Caroline Hoyle, Peter Johnson, Dominic Redcliffe, Joanne Griffin, Sally Johnson, Kate Ellison, Amalia Dessouki, George Timlin, Emma Read, Susan Garrity, Genevieve Lodge, Ben Cole, Catherine Godet, Kath Boadey, Helen Whittle, Lee-Marie Aslett, Sue Vincent, Olivia Thompson, Lynsey Stewart, Isaac Reed, Angela Pollard, Alison Dale, Dilys Mugford, Rachel Orr, Susanne Davidson, Caroline Nias, Asli Akkoyunoglu, Gemma Buttery, Kaylee Anderson, Alasdair Smith, Lisa Marshall, Kim Barnes, Stacey Lawson, Naomi Yeates, Andy Cork, Tim Oram, Abigail Huggins, Linda Welch, Bridget Warren, Erna Kolano-Rogers, C. Rigby, Venesser Pate, Claire Mower, Rosie Martin, James Ratcliffe, Lloyd Stary, Kate Franklin, Aimi Kinsey-Jones, ASM, Hayley Kishner, Sue Etherington, James Helbert, Carolyn Howarth, Rosemary Sherry, DJC, Meg Gordon, Lisa Daniels, Ruth Millar, Aulikki Cassimatis, Baywater School, Leigh Satchwell, Alyson Stein, Debbie Kryvoblocki, Andrew Woodcock, Lyndsay Gibson, Aimee Hiskins, Rebecca James, Juliet Nickels, Sarah Geeson, Amy Woolgar, Julie Simons, Khaled Milad, Gill Mullin, Gillian Caine, Fay Morris, Emma Price, Laura Collins, Jenny Kenward (Cadman), Ivan Clapson, Katy Brown, Melanie G, Tracy Foster, Andrea Rodenhurst, Meryl Evans, Jacquie Turner, Katy Rathmell, Linda Cook, Jackie Williams, Lee Noble, Trevor Davies, Ann D'Arcy, Rebeca James, Katie Hunt, Paula Evans, Will Duckworth, Louise Wrigley, Vicci Jeffreys, Jo Duncan, Carol Taylor, Diana Head, R. Lovelock, Sarah Mellor, Marian Sanchez, Dave Walsh, Raj Barard, Julie Bonney, Sarah O'Sullivan, Helen Fish, Helen Heath, Joanne Williams, Lucinda Caplan, Dominic Burrows, Natalie Edwards, Chris Moriarty, Lucy Thurston, Sean Tarver, Elissa Girvan, Angie Faulkner and Beth Hope, A Blair, Henrietta Hodges, Tanya Robert, Padraig McKenna, Janine Wilson, Leanne Birley, Sharon Barnes, Paul Roddison, Dean Robertson, Gwyneth Pocock, Hannah Smith, Steve Washington, Michelle Culliford, Sam Barnett, Claire Limmer, Charlotte Jones, Suzanne Gospage, Katie Polden, Helen Rogers, Shelley Gillard, Stacey Fleming, Jayne Plant, Kate W, Sheila Chamberlain, Gemma Stevens, Debs Sparkes, Mari Ferguson, Roger Hulme, Aska Shaheen, Johanna Welch, Amra Shahid, Nicola McGivern, Jo Soper, Claire Jenkins, Fiona Turmeau, Rachel Warren, Rebecca Stanley, Umm Salamah, Zoe Aspinall, Lee Hessey, Janet Copland, Vanathi Tharmaratnam, Jo Tunnard, Dawn Richardson, Chris Paterson, Sarah Vernon, Emily Gale, Debbie Doolan, Jo-Ann McGary, Jennifer Gourley, Beccy Preece, Jessica Mair, Caitlin Williams, Colline Smith, Kerry Taylor, Daria Haydock, Tracy Blacknell, Anita Loong, Rose Craddock, Steve Hitchcock, Joe Leppington, Ann Lewis, Carole-Ann Balaam, Julie Phillips, Claire Barber, Jenna Meadon, Fiona Johnston, Heather Smith, Emily Bevin, Judith Lennox, Danielle Humpreys, Sean Daly, Kathryn Blatch, Carol Noble, Holly Martin, C Bush, Pat Walsh, Leah Sheppard, Michelle Wilkinson, Rachel Temple, Jane Mawer, Clare Ward, H Payne, Pete Smith, Danielle Humphreys, Janette Donnelly, Amanda Melling, Katrina Reece, B Hiles, Graham McGuire, Cat Brown, Jacqui Stephenson, Dianne Kerr, Robert della-Spina, Les Robb, Tim Pool, Robert Stephenson, Paula Townsend, Katey Scott, Georgina Holness, Alison Wilson, Adam Samson, Lorraine Oldale, Ruth Brennan, Sarah Dickinson, Liz Hollings, David Hanlon, Tracey Crannitch, Liz McAleny, Reena Patel, Emma Davies, Katie Downer, Matt Shadbolt, Nora O'Neill, Becky Coleridge, Craig Nicholson, Philippa Clark, Annie McMillan, Anna Miles, Ellie Olmer, Paul Tatum, Mr P, Di Napier, Michelle Hayes, Helen Bunce, Vicki Cohen, Peter Barnett, A Portergill, Gill Atkinson, Ian Fairley, Robert Bowers, Kerry MacBlain, Chris Beazeley, Paul Richardson, Julie Harrison, Laura Wright, Sarah Gunston, Mike O'Hara, Anna Jack, Rich Pearson, Maeve Savage, Amanda Price, Claire Rodgers, Andrea Ross, Matthew Facey, Sarah Sergeant, Adele Beeston, Deb Jones, Caroline Hambly, Isabelle Baldwin, Clair Smith, Rachel Sykes, Julie Lewis, Rehema Munting, Andrea Coath, Kathryn Foley, Laura Waller, Simon Blight, Karen Griffiths, Peter Senior, Nicola Clements, Chris Knowles, Michael Spalton, Judith Fudger Daryl West, Teresa Phillips, Sue Ashby, Rosalyn Facer, Rachel Greene, Sarah Holtom, Christine Clark, Jackie Haughin, Stephen Partridge, Stephanie Kemp, Margaret Christison, Brian Carruthers, V M Trembling, Jennifer Craft (Musgrave), Rosalyn Ziebell, Jackie Lewis, Margaret McAuley, Eve Croft, Judith Shone, Paul Harwood, Angie Black, Andrea Pattinson, Leanne Allen, Joe Dryland, Caroline Whittle, Jan Hardwick, Debbie Wilkinson, Judith Bevan, Lucy Jennings, Edwina Priddle, Janet Parnell, Paul Demicoli, Adam Wenlock, Neil Wells, Nick Vose, Fisbourne Primary School KS2 Team, Natasha Groom (Outhwaite), Helen Gambon, Margaret-Anne McGinley, Alison Hamer, Lesley Porter, Michelle Mytton, R Peck, M A Crook, Anne Sugden, Paula Cook, Nazneen Sheikh, Jackie Galpin, Sue Keeling, Clare Holland, Lorraine Nicholls, Debbie Daly, Alice Eaton, Lorraine Walker, Gemma da Silva, Helen Morris, Natalie Patrick, Jessica Archer, Jackie Warburton, Rebecca Chapman, Sam Blake, Clemmie Wright, Kate Rock, Annabel Gray, Dave Trotter, Kathy Hadley, Cindy Hoy, Rebecca Connor, Tom Griffiths, Nick Williams, Alison Blakemore, Danousia, Caroline Stares, Teresa Kincaid, Andrew Hancox, Julie McAllister, Anna Bonello, Hannah Stones, Steve Woodcock, Siobhan Arnold, Amina Khatun, Emma Nealgrove, Paul Tyler, Alysia Hall, Kerry Boam, Warren Finn, Lesley Reid, Nicola Tasker, Shelley Marsh, Vicci Raper, Zuri Hashim, Emma Browse, Lianne Bryce, Suzanne Coxon, Joanna Martin, Janet Warner, K. Kitchener, Carli Jones, Sumana Jain, Joe Cooper, Rebecca Grantham, Elizabeth Ashton, Pauline Smith, Cath Walls, Matthew Cameron, Kerrie Mullen, Rachel Marsh, Claire Roberts, Julie Perry, Melissa Armishaw, Lyn Penfold, Helen Shilladay, Marianne Allen, Archie Moore, Christine Williams, Sara Louise Zborowski, Geoff Magee, Natalie Catalano, Jayne Hamilton, Nikki Andrews, Felecity Parr, Roger Banks, Adam Wilson, Kate Morris, Scott Powell, Gemma Tovey, Karen Falconer, Kavita Moorjani, Rebecca Luke, Clare Foody, Laura Cook, Helen Spring, Sarah Clements, Mandie Block, Emma Roberts, Sue Strangleman, Sian Wiley, Mary Lydon, Joanne Angus, Lisa Truesdale, Abigail Stollar, Jo Spencer, Karen Cook, Phil Martin, Dave Thomas, Gail Finlay, Hazel Boyes, Laura Davies, Sarah Dibley, Heidi Morris-Duffin, Pablo Guijaro, Laura Balfry, Caterina Downes, Val Beaumont, Pip Chambers, Gemma McNeilly, Richard Lawton, Shirley Cormack, Alison Gilmour, Odette Jacobs, Stacey Bailey, Julie Jackson, Rachel Traxson, Melanie Davies, Jo Canning, Lisa Jones, Anita Ward, Fional Hull, Rob Parker, Claire Tunnicliffe, Lesley Irwin, Sue Fuller, Kellie Kappa, Joy Owen, Lucy Newport, Mandy Reid, Claire Archer, Julia Bloomfield, Janette Bond, Carol Anne Fecke, Hugh Richards, Jackie Abbott, Martin Burrett, Cathy Thurlow, Debbie Worsley, Marisa Rodgers, Peter Skipper, Shirley Lehmann, Nick Gooding, Leesa Trevor, Miss Peach, Juliet Green, Julie Nesbitt, Hazel Morrison, Erika Bright, Julie Voyzey, Jane Gage, Steve Bettesworth, Rachel O'Kane, Pippa McKean, Helen Watson, Kathryn Daveney, Susan Williams, Catherine Smith, Catherine Green, Sarah Begley, Sally Shrestha, Alec Sanders, E Barr, Alison Wild, Jo Arnold, Kate Harrad, Amy Langston, Kim Harper, Joanne Kearns, Helen Shackleton, Kim Griffiths, Claire Harrison, Mary Davies, Eileen Owers, Kirsty Lester, Serena Solomon, Maureen McCarthy, Nicola Louise Crawford, Nicola Frost, Helen Liber, Helen Newton, Jackie Chambers, Carol Vincent, Jacqueline Blow, Fiona Godden, Richard Reardon, Ari Esposito, Hana Price, Gail McAllister, Sarah Cornelius, Karen Drury, Kevin J. Bowman, Andrew Palmer, Mark Hayward, Thema Looby, Vicki Crocuher, Liz Prescott, Lisa Mcglinn, Jane Cousins, Anna Sabatino, Jo Lyness, Sam Plummer, Jenny Knill, Jo Lawis, Ellie Brackenbury, Rebecca Martland, Sarah Jane Atkinson, Amy Pursey, Anna Spencer, Carly Peart, Kirsten Williams, John L Bell, Jo Laws, Veena Ruby, Sarah Hart, Andy Grimes, Ian Harragan, Florence Varley, Mark Lovett, Mel Caden, Jo Norbury, Hilary Nicholl, Jo Gill, Jill Hoskins, Janet Wakeman, SENCO Ceren, Katy Heyworth, Michael J Davies, Emma Morgan, Ann Spandrzyk, Richard Langley, Rubina Ibrahim, Sally Butkevicius, Brenda Vaughan, Glenn Leeder, Anita Glover, Fiona Hamilton, Diane Hartley, Sandie Bradley, Carly Harris, Luke Ebbens, Carolyn Gage, Jennifer Knutsson, Jo Luckhurst, Hayley J Harris, Kirsty Lochhead, Khudija Hussain, Steve Driscoll, BR McInerney, Andrew Proctor, Shona Cumming, Cathie Long, Sue Collins, Louise Sandy, Cat Stone, Allison Collis, Sarah Terry, Hamish Chalmers, Sarah Hambley, Kendel Brady, James Young, Tristan Thomas, Dawn Atkin, Jenny Wilson, Laura Pegg, Clive Musselwhite, Ellie Greenwood, Claire Howard, D Cox, Colette Hallinan, Stephanie Dean, Maria Armiger, Catherine Morgan, Martin Tregenza, Julie Morse, Lizzy Aston, Ceri Hill, Clare Wright, Shirley Rodgers, Jill Parker, Ciara Burns, Mo Hamilton, Tom Watton, Matthew Best, Pamela Barnard, Philip Greenfield, Katie Stephenson, Rowan White, Louise Bussell, Mel Southerden, Ally McCabe, Brigitte Nelson, Gary London, Tom Milson, Rick Ormiston, Jay Birmingham, Paula Atty, Jane Bucknor, Judy Valentine, Amanda Hollis, Carl Dhiman, Jess Fenton, Jane Taylor, Fiona Navin-Jones, Nicola Mason, Mel Amos, Helen Logan Wood, W Jones, Julian Batstone, Hannah Morley, Melody Treble, Avani Chokshi, Kate Auger, Catriona Finn, Jane Addy, David Newell, Philip Tarnawskyj, Maria Buchanan, Kelly Louise Bonner, S. Aldred, Martin Lowe, Naomi Axon, Katy Waters, Elisabeth Croxford, Stuart Pugh, Sarah Powell, Carole Clothier, Lucy Collins, Lucy Murphy, Tom Walton, Helen Loganwood, Joanna Engelbach, Natasha Duffy, Elaine Briggs, Lesley Bratton, Helen Cameron, Justin Stretch, Meena Mehrotra, David Watts, Wendy Baxter Kennedy, Rachael Lowe, Beatrice Gaudion, Roni Benavides, Isobel Ervine, Tally Bhambra, Nick Hutson, Michaela Prendergast, Steve Rose, Josi Horne, Katie Oxtoby, Cheryl Merrett, Kate Lowndes, Kieran Larwood, Gerry Hanna, Ian Forsyth, Saul Molina, Dagmar Preusker, Michelle Ross, Lynne Jopling, Saffery Coates, Sinead Ryan, Lorna Brockbank, Tanya McLean, Lynne McArthur, Sarah McLoughlin, Lisa Geary, Eleanor Spry, Ruth Anderson, Dawn Saffrey, Matthew Fagg, Emma Lunt, Catherine White, Lawrence Taylor, Tamsin Brown, Becky Hargreaves, Linda McKee, S. Musgrove, Ariane Williams, Julie Cann, K McDonald, Dorothy Home, Ruth Johnson, Michele McCartney, Martine -, Sheridan Gibbs, Carly Pitman, D. Thompson, Matt Dando, Emma Mulvey, David G. Lazell, Jo Gills, Anna Cotton, Katie Moran, Katherine Dugdale, Hannah Collar, Suzy Hough, Simon Staiger, Ross McGlinchey, Jen Adams Barrett, Kerry Capoverde, Ravi Khalsa, Alison Davis, ? Stephenson, Kathryn Castle, Vicky Chanin, Valerie Wilkinson, J. Balmer, Rachel Johnston, Yvonne Khan, Kelly Ryan, Clair Robinson, Sam Hunter, Tim Lewis, Laura Plummer, Chris McCormick, Vicky Astle, Claire Sanders, Stephanie Horvath, Audrey Leppington, Pam Williams, Sarah Baker, Charlotte Reeve, Georgina Hanbury, Tom McNeil, Linda Morgan, Vic Burbidge-Smith, Chris Leach, Caroline Deery, Vivien Criddle, Jo Northage, Carrie Magee, Cherie Van-Bellen, Camilla Harris, Kareena Bathija, Helen Ford, Tarin Aktar, Tricia Gleeson, Georgina Zacharias, Andrew Curtis, J. Martin, H. Evans, Hannah Boydon, Rebecca Black, Dionne Taylor, Chloe Maddever, Brooke Jones, S. Lea, Jane Matcham, Mark Raza, Susie Holmes, Tim Reading, Rachel Drinkwater, Rob Jacobs, Ceri Davies, Jamie Auld, Vicky Baxter, Cherie McLaughlin, Chris Horne, Robert Nicks, Loren O'Hanlon, Christa Cullen, Callie Hewitt, Lucy Colville, Andrea Mosedale, Rachel Creese, Deborah Greaves, Beccy Agrane, Lynsey Runkel, Neil Harveson, Lynda Ferguson, Claire Sykes, Ashley Holden, Alistair Johnson, Michael Ball, Nick Ash, Andy Curtis/David Barlow, Karen Becker, H Motley, Linda Taylor, Howard Seymour, Mariette Jellet, Ben Wasserberg, Elize Lotter, Ruth Norbury, David Cross, Isabelle Sultana, Sam Nurser, Anne Nadel, Selina Humprey, Kim Barns, Charlotte Francis, Faye Marshall, Alison Patrick, Alexis Houghton, Simone Hunter, Priya Shah, Mark Walter, Jo Grayson, Robin Jarvis, Hannah Davies, Samantha Morgan, Russell Lammas, Paula Laycock, Oliver Brotherton, Simon -, Gemma Howes, Wendy Schofield, Jess Foster, Rhys Johnston, Iman Bendjedidi, Rhian Roberts, Penny Brown, Katherine Morrison, Helen Graham, K. Hazzard, Emma Chisholm, Lauren Weeks, Sharita Oomeer, Leila Behrman, Beth Bowler, Francis Casey, Amy Blowes, Nina Sedgewick, Simon Foster, Leigh Fraylich, Samantha Smith, Stephen Rawlinson, Sharon Welburn, Jonathan Kettle, G. Ashton, Stephanie Lamb, Meryl York, Peter Mosely, Dan Ebert, Sarah Serheant, Linda Kielty, A. Vohora, Lucy Goodchild, Daniel Barker, Zoe Higginbotham, Jan Watson, Clare Martin, Carol Still, Kirstin Greygoose, Jen Williams, Therese Ganser, Rebecca Riley, Ruth Cunningham, Duncan Hutchison, Gary Harvey, Becky Wakefield, Elaine Chantler, Naomi Hughes, Nigel Padington, Sophie Harris, Hannah Speers, Debbie Rawlinson, Rebecca Allen, J. Perrett, John Semmens, Suzanna Sheppard, Tracey Hamilton, Hannah East, Rachael Cooper, Rémi Gonthier, Rachael Riggs, Richard Colton, Lesley Ingham, Rachel Wilson, Katy Hebblewhite, Kristina Harling, Andrew Smith, Ben Williams, Liz Gregory, Lynda Hodgkiss, Paul Mangan, Georgina Reynolds, Julie Cruickshank, Suzanne Mitchell, Bev Cavanagh, Paula Alty, David Brown, Joanna Savva, Carlie Jackson, Rachel Steiner, Steve Ramsdale, Daphne Sutton, Ellie Steedman, Laura O'Shea, Claire Agius, Catherine Finn, Jason Thomas, Michelle Quinn, Alicia Jones, Alison Haines, Hannah Steward, Sally Gooding, Lorraine Yates, Susie McAuley, Debbie Dollin, Nissar Awan, Claire Osborne, Liz Hodgson, Paul Sainthouse, Charlotte Winterbottom, Deb Harding, Greg Hornsby, Mark Norman, Rachel Oxley, Lynn Stoves, Gail Kennedy, Sara Zollino, Shay Flanagan, Jess Goode, Kevin Irvine, Sara Montero Vasquez, Caroline Goan (McCabe), Danny Ralph, Karen Jupp, Karen Hart, Jan Christopher, Justine Henshaw, Sabina Common, Chris Lowe, Maire Stephens, Claire Parker, Caroline Davies, Sharon Sutton, Sharon Young, Sally Goodwin, Angela Roach, David Studd, Ian Wallace, Zulay Newell, Mandy Aldridge, Margot Proctor, Chris Coleman, H. Ward, Felicity Hughes, Hasina Dawood, K. Griggs, Hilary Rodley, Georgina Stevens, Bree Leask, Jim Merrett, Debbie Walton, Lucy Davis, Amy Rowland, Louise Vodi, Nick Hutchings, Sue Stanley, Tim, Black, Eveleyn Kedwards, Liz Cullen, Angela Ledger, Naomi Hass, Tom Roddison, Cherie Taylor, Nicola Brierley, Linda Alexander-Buckely, Amanda Pow, Natasha Teall, Gareth Williams, Soo Scriven. Steve Morley, Cath Collinge, Joyce Geldard, Bronia Brown, Liz Mylon, Maria Allworthy, Sharon Conway, J. Reid, Tom Arnold, Dawn Lewis, Laraine Saedi, Sigi Leigh, Karen Tighe, Craig Tilstone, Julia Roberts, Aine McLernon, Alex Gray, Alice Kestell, Alison O'Connell, Helen Spear, Aileen Cumming, Danny Ralf, Louise Middleton, Katy Parry, Sarah Bull, Joan Coppell, Fiona Crook, Sarah Coles, Eleanor Trayner, Alison Tamlyn, Ruth Shaw, Claire Copperman, Teresa Velazquez, Michele Smith, Zoe Giannoulis, Jill Wakelam, Donna Pennington, Sarah Rhodes, Morag Watson, Olivia Thomas, Scott Lowther, Julie Blatcher, Jessica Ganley, Bernadette Gill, Louise Forster, Michelle Coventry, Stephen Thomas, Fiona McGonagle, Jane Rodgers, M Loveday, Janet Tucker, Moira Steven, Corinne Clark, Pete Bewley, Toni Critchard, Sarah Meiris, Helen Thorpe, Grace Burton, Jane Stephenson, Ulrike Chesney, Julia Earle, Jo Blakeman, Jane Shinn, Siobhan Groves, Laura Pendreth, Laura Roberts, Stephanie Fedorowicz, Andrew Forbes, Caroline Payne, Karen Betts, Stephany Hunter, Martina Lewis, Ashlee Rose, Fraser McPhie, Jenna Skinner, Sarah Westwood, Debbie Palmer, Kat Jury, Robert Dowson, Jane Campbell, Catherine Barker, Milly Dewing, Sarah Consadine, Alex Glover, Iona Venables, Emma Morton, Trudi Leighton-Cox, Jennifer McCabe, Sarah Dallison, Bryony Boulton, Michelle Wardropper, Stuart Mycroft, Graham Cooksey, Collette Southern, Mary Meehan, Yvonne Petruso, Derek Whitcroft, Ruth Trevitt, Mark Symmonds, Rpbyn Garrett, Rob Stephenson, Fiona Connell, Olivia Smith, Hans Dyer, D. Henson, S. Mason, Simon Murray, Hayley Kushner, Jackie Simbler, Stewart Crainie, Anita Buchan, Amy Bingham, Rene Talliard, Chris Casali, Debby Phillips, Carmen Nel, Dinesh Khimji, Sheena Overend, Amanda Jones, Stephanie Bentley, Liz Doig, Thomas Molloy, Holly Dunnett, Barbara Griffin, Dean Humber, Kelli Moon, Thania Wehmeyer, Jinky Dabon, Tabitha Bradburn, Amanda Marshall-Walker, Karin Iruoje, Stephen Martindale, Hat Harwood, Victoria McKeown, Jonathan White, Sally Brian, Becky Arber, Alison Porter, Donna Thompson, Maria Antelmi, AL Whittaker, Norman Tait, Lucy Hall, Helen Langford, Catherine Murphy (Roe), Kirsty Maher, Rebecca Donnellan, Rachel Walker, Sue Virciglio, Jane Stubbs, Lorraine Thompson, Joanna Cayley, Dylan McCarthy, Helen Berrington, J. Hinchcliffe, Emma Potter, Abby Gumbrell, Niamh McDermott, Peter Cobb, Bruce Smith, Gurnam Sohal, Angela Bentley, Elen Matthews, Zoe Birch, Mariam Masood, Fatima Masood, Wendy Smith, Sarah Brennan, Ruth Webb, Kate Hale, Pauline Bentliff, Kayti Selbie, Ruth Higginbotham, Laura Packman, Alison Mounter, Frances Adams, Liz McMenamin, Karen Walmsley, Karen Bentley, AH, Malcolm Sanders, Claire Riley, Linsey Calvin, Lee Clancy, Ann Bouloré, D.A. Kemp, D. Williams, Louise Burns-Jones, Emma Powell, Anne Ingle, Ted Hobden, Lucy Cosstick, Sara Bowdery, Deborah Clarke, Olivia Halls, Caroline Andrews, Claire Humphreys, Mez Kyte (Miles), Hanne Reid, Henley Jenkins, John Elmer, Rebecca Hall, Suzanne Walsh, J. Ashley, Kirsty Holford, Laura Febery, Chris Hardwidge, Kathryn Williams, Alex Lilly, Bob Mitchell, Tania Nelson, Zoe Beck, Matt Flynn, Rachel Rowtcliff, Jim Howard, Katherine Bletso, Katy Waring, Jo Scrivens, Claire Richmond, Diane Davis, Rebecca Leighfield, Laura Kennedy, Jo-anne Elliott, Matt Clifford, K. Barzegar, Liz Naylor, Sue Bird-Rincones, Katie Flood, Lindsey Franklin, Anna Jacobs, Ben Sarfas, Leanne Huntley, Catherine Young, Gary Spragg, Caroline Mayfield Howson, Victoria Walster, Matt Bushell, Saskia Scott, Lynne Hawkins, Charlotte Ramsay, Claire Hill, Hannah Evans, H. Teuber, Nicola Trezise, Madeline Napier, Marcia Lanckriet, Janine Copley, John Welburn, Sarah Sanders, Gill Pettit, Fionnuala Selles, Maria Tarring, Paul Wren, M. Ferguson, Brenda Brannigan, E. Willans, Vicky Perry, Lesley Brown, Mia Stoller, Jennifer Wilson, Lucy Andrews, Rosie Wedderburn, Kate Sutherland, Gavin O'loughlin, Yvonne Nathaniel, James Wrafter, Jon Light, Sophie Regazzacci, Ann Ovens, Kath Gardener, Hazel Burt, Robert Bentall, Kim Eldridge, Annette Franklin, L Johnson, Ian Masson, Stephanie Hutcheson, Cathy Chaudry, Kiera White, Gill Dodlsey, Kari Rittoo, Josie Green, Aimee Quickfall, JandJ, Fiona Matthews, Nick Taylor, Elisabeth Kerley, Pip Gill, Jill Newsome, Paula Burnett, Linde Morgan, Gaynor Stephens, Georgina Ing, Carl Ward, Sue Dickens, Alexandra Kenich, John Montgomery, Richard Thomas, Victoria Adams, Claire Grant, A. Jewitt, Moira Marshall, Jan Brockhurst, Laura Martin, Jonathan Gray, Sandra McKechnie, Kaye Hogan, Gaynor Davis, Lydia Dalby, N. Morris, Heather Stokes, Nick Askey, Joe Masterson, Sarah Dukes, Amy Judges, Linda Noon, Carrie Cameron, Rachel Hough, Lois Rowling, Steve Gibson, Genevieve Jones, Emma Soden, Ben James, Natalie Wright, Leah Smith, Mary-Ann Smillie, Carol Maughan, Cathy Foster, Tom Grice, Ashley Larter, Michelle Williams, T. Welch, Victoria Dufour, Charlotte Purves, Melissa O'Neill, Janice Powell, Yolande Clough, Karen Donaghey, Aaron Laws, P.P., Ashley Macdonald, Charlotte Harvey, Ben Green, Phil Nolan, Jan Blanthorn-Hazell, Riann Gladwish, Helen Bray, Lizzie Abbitt, Sean Kavanagh, Vicky Burman, Carolyn Bourner, Steve Williams, Michelle Philbin, Kelly Kay, Mylène François, Rochelle Smedley, Lisa Wilson, J. Ashby, Laura Dodgson-Hatto, Lynn Taylor, Dorothy Horne, Joanna Barnett, Andrew Blakeston, James Summerfield, Angela Jones, Laura Harwood, Emma Liggett-Cremer, Jean Warren, Rhian Walton, Robert Baird, Rachel Fox, Sarah Baines, Selcuk Basak, Dawn Ellis, Katey Street, Rebecca Francis, Claire Souter, Annalise Roberts, Pauline Davies, Rachel Brennan, A. Siddiqui, Jude Kuscher, Matt Mullen, Jenny Synnott, Mary Glendinning, Stephanie Grimes, Emma McKenna, Pete Bailey, Judi Ducker, Holy Family, Russ Hyde, David-Guy Parkin, Janet Martin, Sarah Webb, Carolyn Turk, Carla Stout, Emmaline Hartley-Criddle, Christina Holmes, Rebekah Jenkins, Liam Browne, Carolyn Bluck, Claire Hamilton, Lisa Newman, Danny Rowe, Emily Murton, Emma Hodgkiss, Kim Donze, Monowara Begum, Mark Hall, Julie Webster, A. Wigham, Phil Rhodes, Katrin Federer, Clare Sengers, Kathryn Mellors, Alison Taylor, Sam Lloyd, Mubeen Ainarker, Trevor Bailey, Rhodri Thomas, Beverley Collier, Jo Harvey, Hannah Brooks, D Baker, Diane Webster-Buick, Wendy Wormald, Ben Averis, Jenni Dumbleton, Felicity Northing, Sarah Braken, Mary O'Grafy, Suzie Webb, 'Beth' Hodge, Raj Nagra, Isobel Feaver, Mark Temple, Linda Kay, Diane Richards, Rebecca Johnson, Pauline Volk, Ruth Brew, Rosemary Hurley, Rachel Henderson, Heather Jordan, Lauren Benfield, Evelyn Castle, Rhian Hoare, Emma Fenn, Fiona Barrie, Lisa Carr, Ben Hookes, Ryan Hibbard, Emma Butters, Louise Storrar, Melanie Leyland, Angela Gomez, Dylan Peto, A. Norris, Angela Marshall, David Roe, Nicholas Phillips, Sandra Fishburn-Parkin, Belinda Collins, Thomas Bateson, Terrie Kearney, Kate Jones, Karen Gray, Kare Lentern, Helen Ballam, Christine Hare, Sara Nealon, Katie Jones, Richard Preston, Jo Coney, Helen Kent, Jacqui Warren, Corinne Singleton, Ruth Carne, Julia Webb, Nicola Rosemergy, Betty Johnson, Muhammad Awan, John Morris, Jennifer Grieves, Emma-Kate Featherstone, R. Robertson, Debbie Rawstorne, Susie Marland, Janet Mournard, Tom Priestley, Gemma Lee, Sam Cronk, Lisa Spandrzyk, Sarah Gladwin, Elizabeth Reece, Neil Harveson, Helen Alexander, S. Lingard, Lyn Lee, Joe Freeman & Lucy Burden, Kelly Louise Edwards, Flora Day, Linda Williams, Cara Gourley, Jeffrey Chong, Fiona Tinwell, Peter Bateman, Debbie Weissbraun, Edward Davey, Steven Shaw, Sally Hogley, Emily Rich, Rachael Vaughan, Charlene Simons, Wesley Buzza, Sarah-Jane Grindley, Paula Lewis, Alison Westbrook, Laura Walker, Katie Bishop, Janet Taylor, Davina Stapley, Sara Carr, Sarah Johnson, Rebecca Poole, Carole Large, Graham Cooksey, Cath Hurrell, Alice Irving, Iqra Anwar, Simon Banfield, Adelaide Yarwood, Rachel Walton, Claire Kitchen, Shelley Spiers, Charlene Duncan-Solomons, Barry Foster, Victoria Goodall, Elise Ramdarshan, Paul James, Philippa Dancey, Lucy Bonfield, Natalie Barnard, Katy Bagshaw, Neil Harverson, Jodi Loveless, Diana Sinclair, Richard Senior, Lesley Richmond, Michelle Furey, Daniel Winter, Paul Hayes, Claire Orr, Carol Jackson, Louise Rolley, Emma Bagley, Claire Hodgkins, Rebecca W, Caroline Ward, Tim Bannister, Jean Adams, Sally Toll, Anne Richards, Mark Hamilton, Helen Chappell, Sarah Holden, Abbie Tewnion, Amy Aviss, Barry Corr, Chelsey Wilson, Neil Beebee, Jacqui Hodges, Lucy Beadle, Victoria Scott, Abigail Smith, Carole Grimes, Tyson Oliver, Hannah Macfadyen, Laura Beyer, David Williams, Timothy Wallace, S. Bennett, Rish Amod, Kristina McKiernan, Renee Casalis, Paul Robbins, Victoria Casha, Claire Swannie, Gill Hurst, Alexandra Farmer, Maggie Boreham, Sarah Bronzite, Alan Jemphrey, Kelly Hanson, Chris Purvis, Laura Jeeves, Helen Hobbs, Sue Brown, Cheran Smith, Emma Parker, Francesca Mengoni, Louisa Torrance, Laura Hill, Louise Byrne, Lisa Griffiths, Richard Baxter, Paula Gibson, Sheila Creed, Tania Dodd, David Gorry, Caroline Andrews, Judith McAteer, Joanne Hagan, Stephen Baker, Nick Chaote, Becky Hexter, Nick Goligher, Rebecca Read, A. White, Allison Tomicka, Sarah Lynham, Yasmeen Usman, Fiona Priestnall, Karen Ormerod, Hester Lomas, Carl Simeson, Cerianne Lloyd, Lis Wellings, Caroline MacPhee, Jo Jones, Emma Speake, Lorna Grant, Mark Duddin, Theo Farrer, Susan Rickard, Gordon Rea, Martin Rice, Roger Targett, Allison Murray, Lovern Woodhouse, Lesley Gove, K. Hague, Nicola Hidden, Nina Hansbury, Ewen Silcock, Rebekah Taylor, Nina Sedgwick, Rachel Welch, Lydia Winwood, Mick McKenna, Rebecca Wurr, Brian Sullivan, Mark Allder, Anthony Thompson, Mar Boluda Henares, Aude Wallace, Lee Robb, Steven McNichol, Emily Woolley, David Goodchild, Louise Anderson, Phillippa Hazell, Chris Duncan, Lesley Clegg, Kevin Riley, David Toddington, Shelley Joanne Lee, Jenny Page, Amina Sultana, Luke Holmes, Jennifer Kidd, Brian Macdonald, Andrew Pratt, Richard Donnell, Laura Coady, Julia Hook, Eric Brady, Mary Matlay, Greta Viertel, Suzanne Palumbo, Rebecca Saunders, Rachel Smith, Charlotte Harrington, Toni Rickard, Alison Herd, Karen Mercer, Jenny Kitson, Samantha Chamberlain, Nicola Paine, Sarah Field, Amy Mason, Jillian Barnes, Rose Fox, Mike Green, C Lawrence, Heather Bent, Katherine Kelly, Vicci Hodgson, Alison Richman, Alison Key, Alex Magee, Wendy Bamforth, Dave Dathan, Katrina Scotford, Joe Pinnock, Michelle Eccles, Rhodri Lloyd Evans, Amanda Humphries, Rachel Fraser, Alison Richmond, Mandy Stutter, Chelsea Arnold, Lindsay Rawnsley, Jennifer Orgill, Alice Sutherland, Tim Leyshon, Ross James Fletcher, Ranjana Ranganathan, Julie Penney, Ranjana Narayanaswamy, Katherine Etchells, Catherine Granger, Najat Mills, Rachel Charrosin, Jennifer Baker, Gemma Wallace, Samantha Cruickshank, Naomi Heydon, Sarah Figgins, Leanne Wilson, Chris de Cordova, Rachel Cruickshank, Antony Pepper, Kristel Brown, Katy Fernando, Robert Jinkerson, Lucy Hart, Cherie Rothery, Rachael Correya, Sukina Jalaf, Rhiannon Parry, Orlaith Higgins, Lil Dye, Simon Ballard, Hannah Keegan, Leanne Bulman, Carol Rae, Lee Williamson, Jane Baxter, Geraldine Burgess, Trudi O'Shaughnessy, Gavin Kenyon, Emily Gulliford, Andrew Hoyle, Kellie James, Helen Telford, Annie Butler, Matina Papageorgiou, Ivan Kettlewell, Lisa Baker, Xenon Booth, Phoebe Hopper, Sue Baxter, Ben Etherington, Leo Knight, Ben Thornbury, Sara Stancati, Jas Baxter, Megan Heys, Louise McShee, T. O'Neill, Chris Nelson,
...for their contributions to this site.
How do you contribute?
Click here for details.