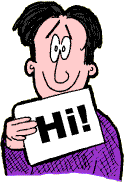 SITE SEARCH

Note: It takes a couple of days (after each update) for new material to be listed in the site search results.
Important - The site search is provided as a useful service for teachers.
It is not suitable for use by students or for use in a classroom environment as the results feature Google advertising linked to the search terms.


Search this site with

Custom Search